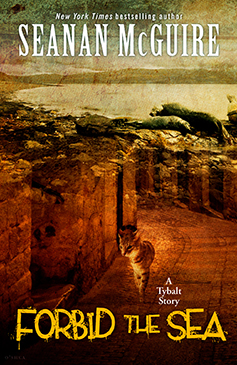 Author's Summary
Edit
For ten years, the young King of Cats known throughout the Kingdom of Londinium as Tybalt—once known to family and friends as "Rand," a gentle Prince who had never aspired to the throne—had ruled his Kingdom alone, refusing to let any other of his kind enter the city while it is in his care. But even a King can get lonely...
When Tybalt meets a Selkie stranger named Dylan, it seems almost inevitable that they should become entangled with each other—the lonely King and the man without friends or family in London were virtually designed to be together. But sadly, designs can only hold for as long as they are left alone, and when the Undersea inevitably arrives looking for their missing son, Tybalt will have to choose. His Kingdom, or Dylan?
Either way, he loses.
Suggested Reading Order
Edit
"Forbid the Sea" is best read after "Rat-Catcher," although it can be considered a standalone. It does not contain direct spoilers for the main series, but will have the most emotional impact if you have read through at least book five.
Characters
Edit
External References
Edit